The Ultimate Guide to Translating Your WordPress Site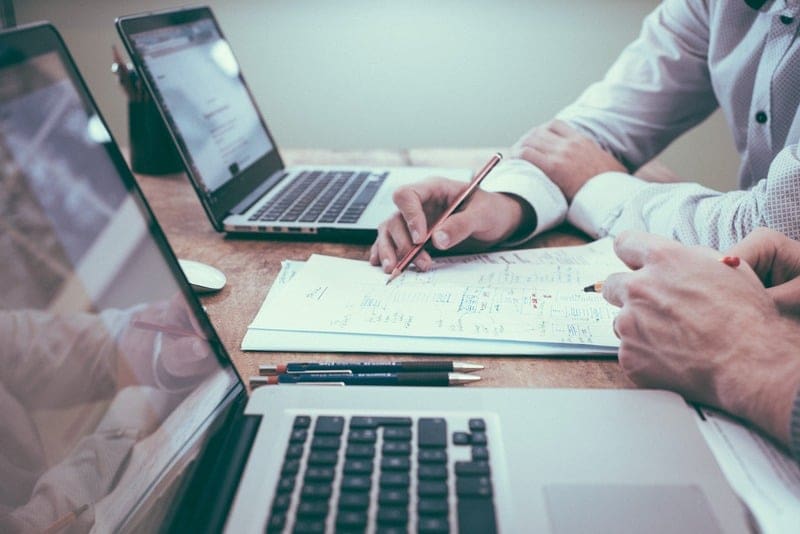 Translating your WordPress site doesn't just benefit your users, but your business as well. With technology increasingly expanding the accessibility of language, the digital world is pivoting to a new way of operating globally, with businesses reaping the benefits of reaching audiences across oceans and continents.
For anyone wanting to keep up with the multilingual world of WordPress, we've put together a complete comprehensive guide to successfully translating your site.
Why You Should Translate Your WordPress Site
So, exactly why should you translate your WordPress site? The answer is simple, and can be broken down into three key areas:
Boosts SEO
Put yourself in the shoes of the user. If you come across a website written in a language that you don't understand, it's more than likely you're going to click right off it. This increases the website's bounce rate, directly creating a negative SEO impact. 
However, if you click on a website that's written in your own language, you'll be more inclined to spend a longer amount of time on it. Not only does this increase website traffic and engagement, but it has a positive impact on SEO. 
The boost you'll see in traffic from translating your WordPress site is also multiplied depending on how many languages you translate into. On top of this, ranking for keywords in other languages might even prove less competitive than ranking for the same keywords in your site's current language.​
Expands User Base
The more languages you can translate your website into, the more of those language-speakers you can reach.
Translation is an extremely effective approach to attracting a bigger pool of visitors to your WordPress site. A professional translation could have users on the other side of the world browsing your business and converting into customers.
Accessibility is key to engagement, and increasing the accessibility of your site is a sure fire way to expand the amount of visitors who will be able to use your site in a way that's comfortable and easy. 
Increases Sales & Generates Revenue
With an expanded user base comes more opportunity for sales. The accessibility of a website in a user's native language increases consumer trust and satisfaction, meaning they'll spend more time on your site and be more likely to purchase your product or service.
An international audience of visitors being able to access your site in a multitude of languages will inevitably result in an increase of interactions and customer conversions, generating more revenue for your businesses.
Machine Translation vs Human Translation
There are two primary routes to go down with translation:
Machine Translation
This uses AI to convert words into other languages. A popular example of machine translation is Google Translate, which can translate words into a number of different languages within seconds. The problem with this approach is that it can mean a lot gets lost in translation and, as a business, this has the potential to be pretty embarrassing or even damage your reputation in another country. It also has the potential to damage your rankings, as Google doesn't rate machine translation as highly as human translation.
Human Translation
This uses real people to translate words into other languages, usually through professional translation services. This is a much more accurate method of translation and will sound natural, as the human brain is far better at interpreting the meaning of words than AI.
Humans are also better able to take into account the importance and understanding of the nuances of language, which is why a lot of professional translation agencies also offer localisation services that work to adapt the language to fit the cultural, political, and social nuances unique to a specific region.
Methods of Translation
There are many methods you can use to translate your WordPress site. Before deciding on what's right for you, it can be helpful to consider:
Budget. Are you happy to pay for a high-quality human translation service? Or are you looking for a free machine translation solution?
Content. What specific content are you looking to translate? Different forms of content will benefit from different methods of translation.
Time. How much time do you have to dedicate to your translation? For example, manually translating content can be more time consuming than other methods of translation.
Professional Translation Services
The most reliable and accurate way to ensure your website is translated to the level it deserves is with a professional translation service. Humans are able to interpret and understand language in a way that AI can't, resulting in engaging content that your multinational customers will want to interact with, and creating more of a connection across your worldwide user base. 
WPML Website Translation Plugin
The plugin WPML enable sites to be multilingual, primarily used for creating the multilingual structure of a site. These enable the export of the source text and then the import of the translated text into the correct place on the page. It also offers a machine translation option if you are on a budget or short of time.
Manual Translation
This can be time-consuming, but manually copying and pasting translated content into the backend of a WordPress website can be simple and straightforward and a hassle free way of translating your website, although time consuming.
What to Translate
From an SEO and user experience point of view, it's much better to translate the entire content of a website across any given language. Don't forget these key areas:
Content. From blog posts, to landing page content, to categories and tags, to menu lists, the written content is what your users will be directly interacting with.
URLs. It's good SEO practice to incorporate keywords into your URL slugs, so make sure you do some research into what keywords are ranking in different languages.
Meta data. The meta title and description of your site are usually displayed in the Google search results, so it's important these are translated too. This will boost your organic traffic across other languages.
Images. If your site includes any images or infographics with text on them, these need to be consistent with the language of the rest of the content. 
Get Started With Brightlines
If you're looking to translate your WordPress site into multiple languages with accuracy, style, and consistency, we have a professional team of quality translators here at Brightlines who are ready to help. 

Get in touch today for more information on how we can make your business boom across the globe.