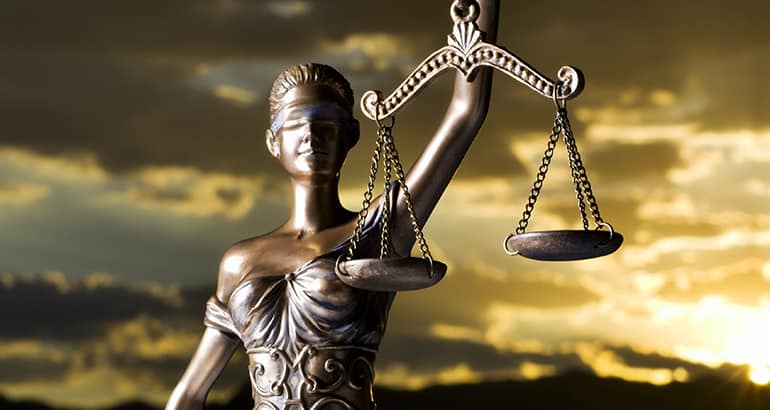 Legal translation services
Trusted by legal professionals, law firms, and in-house compliance departments.
Get a quote
Translate your legal documents
Signed in 1840, the Treaty of Waitangi is still being argued about today. A single word, translated inaccurately from English into Maori, created a crisis that lasted more than a century. Small mistakes in legal translation services can have huge consequences. Contracts, cases and negotiations can pivot on a syllable. Precision and nuance are paramount. Inaccuracy simply criminal. To make sure you are completely covered, you need more than good a linguist. You need a legal mind.
What are Legal Translation Services?
Legal translation deals with texts within legal systems, all of which vary from country to country. The process requires a translator's mastery of both languages and in-depth knowledge of both legal systems. Only then will the translation of legal expressions be accurate and natural.
Law is culture-dependent, so – as with technical document translation – the linguist must understand the 'legal speak' to recreate the documents. Every legal system has grown from the use of different legal expressions, all of which are unique within that jurisdiction.
Adding to this complexity, different laws apply to various areas such as media, technology, finance, and manufacturing.
For these reasons, a simple translation of a legal document is not possible.
The precise correspondence of legally binding rights and duties in the source text is crucial. There is no room for error as mistakes can lead to lengthy delays, or lawsuits and financial losses.
Law firms, legal professionals, and compliance departments trust our legal translation teams. They are experts in the application of UK and international law. They deliver high-quality translations infused with an understanding of legal systems in both the source and target countries. In their precision, our clients find peace of mind.
How NOT to translate a legal document
There are many stories about how an incorrect legal document translation has had serious consequences for those involved.
In fact, negotiations between the American and French governments in 1830 were hindered by mistranslation. The French verb 'demander' was at the centre of this fiasco. The verb is a 'false friend', meaning it looks like a word we know in English (to demand), but does not carry the same meaning; 'demander' means 'to ask'.
When President Jackson received the message 'Le gouvernement français demande…" – mistranslated by a secretary as "The French Government demands…" – he replied that as the French had the audacity to demand something from the American government, they would receive nothing. Fortunately, someone corrected the error and negotiations continued.
Ensuring that your legal document translation is accurate, is crucial. Translating legal documents is not the time to cut corners or costs.
How to choose the right legal document translation services provider
For anyone who has ever spent any time trying to get to grips with a legal document, you'll know what hard work it can be.
Even a contract of only a few pages can take a good few hours (and even more cups of tea) to wade through. The sentences are often long and complex and contain a lot of legalese.  This makes legal documents some of the most difficult to translate. As such, it's essential that you choose a translation agency that is experienced in legal translations, with qualified legal translators available. They should have a legal academic background and an in-depth knowledge of the target country's legal system and the legal system the original document intended for.
Translating legal documents is essential for businesses wishing to import or export goods.
Although most people normally think of legal documents being used in courts, there are many situations that require translations of legal documents such as terms & conditions and business contracts.
When a legal document is translated into another language, the meaning must remain exactly the same. Even minor changes could have potentially catastrophic consequences and severely damage your business's reputation.
1. Hire a highly knowledgeable expert
Hiring a translator fluent in your document's original language and the language your legal document will be translated into is simply not enough.
When choosing a translator for legal content, it's essential to use someone who has the necessary legal expertise to translate your document correctly. They should know the legal terminology for both languages and be able to create sentences in the target language that accurately reflect the meaning and intention of the original sentences.
There's no room for error when it comes to legal translation. Get one term wrong, and you could put your business and reputation in danger or open your business up to legal action and considerable financial costs.
2. Experience with the legal translation process
Translating any document requires a range of skills, not just fluency in another language. For example, translators also have to be able to interpret meaning and re-write content to reflect this, as many word-for-word translations simply don't make sense.
Additionally, legal documents must conform to their own cultures and legal systems. Changes to translated documents may be required so that they conform with other legal systems.
3. Linguistic structures of the source language might not have direct equivalents 
English legal documents are usually written in the passive voice and often consist of many long and complex sentences. When translating into a language that mainly uses the active voice, there could be potential for confusion.
An experienced legal translator should be able to overcome this and ensure that the original meaning and purpose of the legal document is still apparent to those who read it in the target language.
It's also of the utmost importance for the translation to retain the same tone as the original. For example, if an urgent legal notice comes across as not severe enough in the target language, the reader may not understand the severity of the situation and may not act.
4.  Able to accept strict deadlines
Often, legal documents need to be translated within strict timescales, so it's important to opt for experts who have the necessary experience to undertake the complex task of translating these documents quickly but accurately.
5. Numerous legal precedents
The law is constantly changing and evolving.
Common law is not written into statutes. In common law legal systems, such as in England and Wales, a legal case can bring about a new rule, known as a precedent. Precedents, which are often subject to interpretation, are then used by courts who are asked to decide similar cases in the future.
This makes it essential to use translators who keep up-to-date with all legal developments.
6. Good syntax and word selection are crucial
Miss out a comma or add a full stop where there shouldn't be one and the whole meaning of the sentence could change.
This is demonstrated by the difference between the two sentences: 'Let's eat, Grandma!' and 'Let's eat Grandma!'.  While the inclusion of a comma seems so minor at first, once you realise how greatly the two sentences differ in meaning, the comma's importance increases; especially for Grandma!
Of course, the ramifications of a similar mistake in a legal document are far less humorous, but the idea is still there. Additionally, when translating from one language into another, the potential for mistakes like this increases; different punctuation rules for different languages. So for legal documents, it is vital that those responsible for the translation understand punctuation in both languages, and think about its impact on the meaning of the sentence.
7. Maintaining confidentiality
Many legal documents are highly confidential. If they were leaked or got into the wrong hands, your business transactions could suffer as a result.
For this reason, hiring a professional translation agency you can trust is vital.
What legal documents do we translate?
In addition to these services, we translate legal documents covering a broad range of circumstances, including:
Employment law
Commercial law
Property law
Intellectual property
Litigation
Banking and finance
Regulatory
Corporate law
Your secrets are always safe with us
Given the sensitivity of the documents shared with us, it's no surprise that we're big on security. Linguists are vetted and signed up to non-disclosure agreements. Systems and servers are certified. Lips are always sealed.
Why do clients trust Brightlines for legal translation?
1. We're fast and we're accurate
We respect deadlines and we stick to budgets. When time is against you, we're on your side.
2. We know the law
Our linguists proudly wear two hats. Masters of language, they're also experts in the law's intricate details.
3. We're trusted
We would not succeed if we couldn't be trusted. Staff are signed to NDAs. Workflows are secure. Servers are ISO 27001 certified.
4. We've been around for a while
Brightlines, based in Corsham and London, has been providing legal translation services since 1999. We've got the mugs and the t-shirts.
Get a quote
We can help you with:
Legal document translation
Skilled and accurate translations that capture the details and the true meaning of the law.
Commercial contracts
Commercial contracts with nothing lost in translation. Terms and conditions with no room to wiggle.
Legal contract translation
We don't read small print. We obsess about it. The quality of our translation shines light on every detail of a legal contract. Why be bound until you're fully clear?
Patent translation
Intellectual property is a hotbed of international friction. If you want to be protected, you have to be precise. Our expert knowledge keeps your ideas uncopied.
Certified translation experts
Basic Certified. Sworn. Apostille. Get legal documents translated certified and true.
Summary translation
We don't take things literally. We look beyond the words of a document to extract intent and meaning.
Transcription
Witness interviews, dictated documents, legal speech. Every spoken word delivered confusion free.
Legal translation FAQ
What documents require legal translation?
Legal translation is often required by international institutions, global companies, law firms and court registries.
Any documents which will be used within the legal system in a different language to the original may need legal translation. These could include:
witness statements
legal rulings and precedents
filed patents
transcripts
official reports
financial documents
contracts
CD or tape recordings
There is also a wide range of other texts, such as a practising certificate or script, which also sit under the umbrella term 'legal document'.
However, legal translations are not just confined to law firms or large corporations. Legal text can be found in terms and condition of a website for example, or in brochures and sales catalogues. As a rule of thumb, any documents which are involved in legal proceedings could need legal translation, even if they are not legal documents themselves – such as birth certificates and passports.
But it's not all run of the mill. Some types of possible legal document translation can be exciting: think celebrity football players' contracts and multi-millionaires' offshore assets.
Will human legal translators be used?
Yes, human translation should always be chosen over machine translation for legal documents.
The level of accuracy required means professional human linguists are crucial for the process of legal translation.
Some translations require highly technical knowledge of a subject area. The level of specific and specialised topics, and context-dependent language, means a machine translator will not suffice for legal documents.
The translator also needs to be informed about the purpose of the document, which could influence the translation. Although advancing, machines certainly aren't at the level yet where they could take this type of context into account.
For example, is the document only needed for the general public, or is it going to be legally binding text?
What are the regulations for legal translators?
Unlike a simple translator, there are rules and regulations which legal translators must follow.
Some countries require state-certified translators for legal translation, including Argentina and Brazil.
Spain, Sweden and the Netherlands require linguists to partake in 'sworn translation'. This means legal translators swear legal oaths and are centrally regulated and examined. This is to ensure that their translations are proficient. They are then authorised by the Foreign Office so they can translate official documents.
Countries like Italy require a legal professional to certify all legal translations. These precautions and requirements display the importance of legal translation to be nothing but accurate.
The United Kingdom, on the other hand, doesn't require the translator to have accreditation to classify as a legal translator.
Why should you always consult a legal professional?
If you put your source legal text into professional hands, you shouldn't have any problems.
But incorrect translations of legal documents happen often, with serious consequences.
For example, in 2011 translation errors ignited legal disputes between major maritime companies. A contract between a Chinese company and its foreign partners mistranslated "drydocking" as "tank washing" and "except fuel used for domestic service" was misinterpreted as "except fuel used for domestic flights".
The errors appeared in the contract terms when translated to Chinese from English and the case was even taken to the Shanghai Maritime Court. Allegedly, the contracts were translated by students, in an effort to save money.
How long does legal translation take?
To ensure that you have the most technical and accurate translation around, you're going to have to allow plenty of time.
A translation of a contract could only take a day or so, but a whole case file could take a week or two or even more for large commercial law cases where thousands of documents may need translating.
First, choose a translation partner which has experience in translating legal documents in the source and target language, and can translate both languages perfectly. This combination will then produce the most accurate legal translations.
If the source text is part of a high-profile or sensitive case, the translator may also need to be security cleared.
You need to work these processes into your timeframe, so you have all documents translated on time.
When it comes to legal translation, look to the professionals. Here at Brightlines, we are the experts you can trust.
Get in touch:
If you need the complexity of legal translation to feel simple, get in touch with our team, or ask for a quick quote.
Translation, language and global marketing insights