Languages Localisation Website Translation
Translation and URLs. A guide to domain structure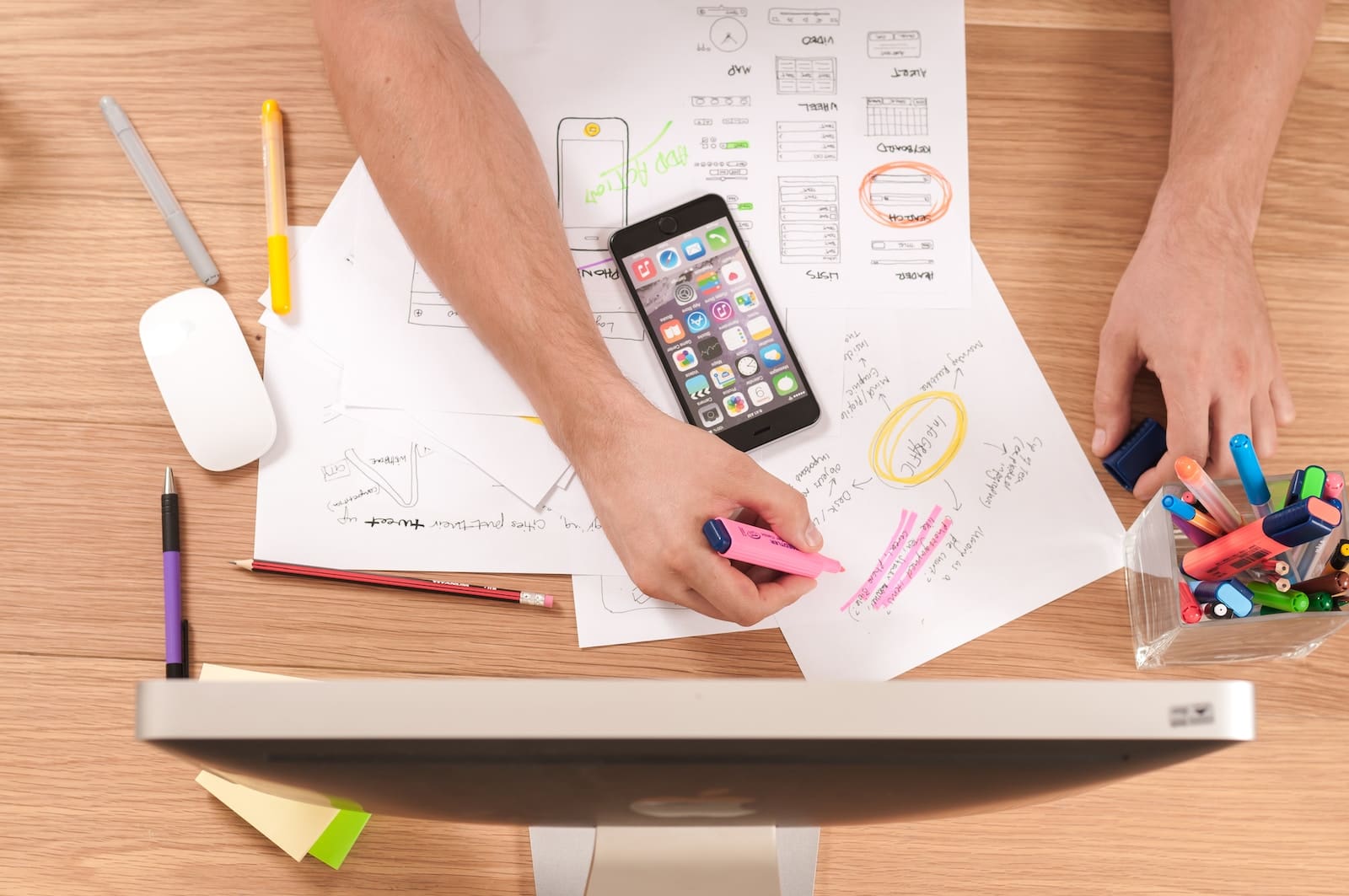 One of the most common questions we get at Brightlines, from companies who are looking to translate their website, is around domains.
"What domain structure should I use for my website languages?"
Usually this is because companies want to choose the best option for SEO, without the hassle of managing multiple sites and installations. Many web developers aren't experts  – and the client finds themselves searching for the answer.
If that sounds like you, hopefully we can help. There are a few options, and in this post we'll run you through the various ways you can set up your domain.
Option 1: in-country domain
Example: www.yourbrand.fr
When in Rome, do as the Romans do. The idea that when you're in a place, you should adopt the local customs and fit in.
That saying applies to websites too – you can go hyper-local by getting an in-country domain. For example .de for Germany, .fr for France or .co.uk for the UK.
Benefits include:
Clear geo-targeting
Increased trust
Maximum SEO visibility
A clearer divide between your regions
Benefit of linking between your domains
A visible dedication to that market
You can easily customise your website for each region (localisation)
Here's an example from DFS, who have gone for dfs-banken.nl as their domain.
This is also the approach of large companies like Google and Coca-Cola, who have a separate domain for every country.
There are drawbacks to this approach:
Technically harder to manage
Changes to main site are not easily transferred to other regions
In-country domains lack the prestige of a .com
Difficult to build up domain authority as you are starting from scratch
Best domains may already be taken
Option 2: Subdomain
Example: www.fr.yourbrand.com
You've already done a lot of work to build up your domain. You have a global brand. And you don't really want to customise your offering for each country.
That's where a subdomain comes in. For example, www.france.yourbrand.com
There aren't many brands using this approach. One who does is Wikipedia, presumably because they have such a huge volume of content in folders, they internally find it easier to organise using a subdomain for each country.
The pros of this approach are:
Easy to organise content
Simpler to manage than in-country domains
Able to use Search Console geo-targeting
The cons are a short list, but all significant issues:
Not as good for UX as the structure can be confusing
Difficulty in building domain authority
Generally not great for SEO (explanation below)
The issue is that Google doesn't always know how to deal with subdomains (even though they say they do). Here's a recent example…not international, but illustrating the difference. It was taken from this LinkedIn post.
You can clearly see the huge spike in visibility (and therefore traffic) as a result of switching to folders as opposed to subdomains.
The reason it works for Wikipedia, but not for others, is they have one of the most frequently updated and largest sites around – so Google is regularly crawling for updates and understands their structure. Your site is unlikely to be as popular as Wikipedia, so this approach probably isn't best.
Option 3: Sub-folders
Example: www.yourbrand.com/fr/
This is probably the most popular and best way to manage international domains in a smaller company. When you are limited in resources, you would probably take this route.
This involves having a .com domain, and then a subfolder for each country. For example, this is exactly what the iconic English footwear and clothing brand, Dr Martens, has done.
It's also the default for CMS systems like Shopify, which has built it this way based on expectation from users.
Gymshark, is an example of a Shopify store that's done international eCommerce really well. Gymshark has seen a tremendous success over the past few years, hitting £41M in sales in 2017. It was also named Britain's fastest-growing company by the Sunday Times Fast Track in 2016.
If you have a sharp eye you might note that there is English on the site. But this is intentional, as it forms part of the brand in terms of country of origin branding. However all the vital parts such as CTAs and menu options are translated.
Other options:
There are some other options, which are not very attractive for various reasons. We'll outline them quickly here:
URL parameters: These allow you to display an in-country domain using a URL parameter, which is usually used for tracking, and looks like a piece of code. It feels like a bit of a hack and doesn't give your users great confidence or trust so in our opinion, should be avoided.
Translation plugin: Something like Google Translate can display your website in a different language for users in that country. Unless your website is info only and non-commercial, it's not really a good choice. It doesn't give you the flexibility to keep a consistent message, shows lack of commitment to a region and often can be inaccurate. It's also not very good for SEO.
What next for my online presence?
So you want to decide on a way forward…but how? The main question is around resources and customisation.
First thing first, subdomains and other options are better left alone in our opinion.
If you have significant resources, and in-country messaging is important for you, then you should take the route of the in-country domains. This would also be a good route if you want to adapt your offering for each country. This is probably the best option for bigger brands who want to create a truly local offering.
If you are limited in budget, or you want to allocate resources elsewhere, folders would do just great. If you have a fairly standard offering in each region, and want to make your life easy, without compromising SEO, this is a great approach. This is the best approach for 90% of companies, and is easy to manage through plugins like WPML, which Brightlines offers its customers.
If you'd like further advice, need help with the technical side of translation, or even the words themselves, we'd love to talk!