Ecommerce Languages Localisation Multilingual SEO Website Translation
Your guide to multilingual paid search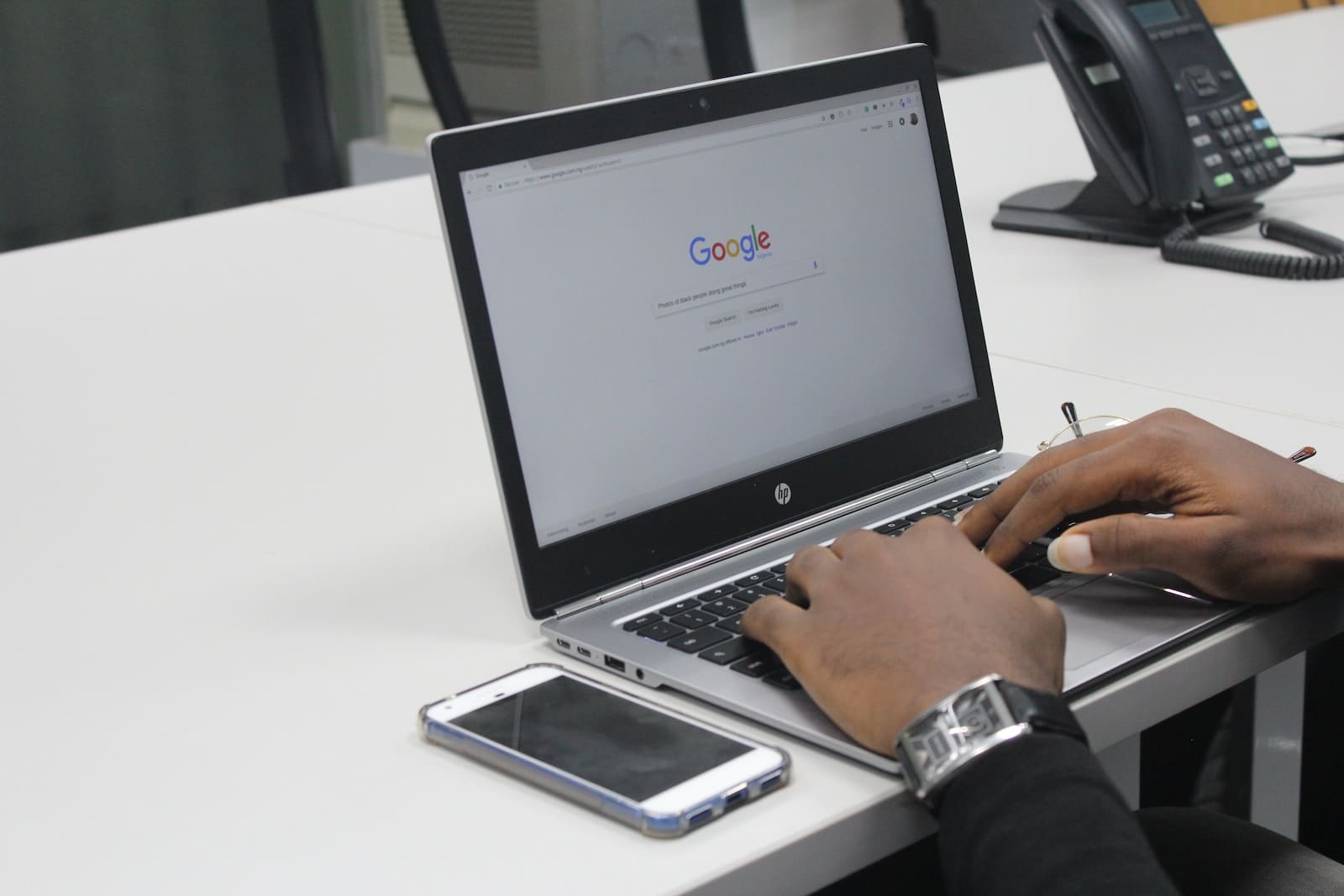 Many businesses create paid search campaigns – also known as PPC (pay-per-click) campaigns – solely in English, missing out on valuable revenue from nearly three quarters of internet users worldwide. Although English is the most common language on the internet, it only equates to 25.4% of all content. That means the remaining 74.6% of online content is written in a variety of languages. This is where multilingual PPC can be extremely useful in helping your business reach a wider audience and expand internationally.
Have you ever thought about running international paid search campaigns but aren't sure where to start? Well, you've come to the right place. We've created this guide to help you understand the ins and outs of multilingual PPC, and how it can help you access a whole new market.
What is multilingual PPC?
Multilingual PPC is a paid search campaign whereby your advertisements will be tailored to specific markets based on their location, culture and language. This means localising the copy, images and colours to fit the target country.
Why should you use multilingual PPC?
Paid search is great for capturing people who are actively looking for a product or service and have purchase intent. It's this opportunity to target the right people that makes multilingual PPC such a great marketing channel. It helps you tap into a huge number of potential customers that you could've missed in an English-only campaign.
In a study carried out by the European Commission, 9 out of 10 internet users in the EU said that – when given the choice of languages – they would always visit a website in their own language. Another survey carried out by the Common Sense Advisory reported by the Harvard Business Review, 56.2% of consumers said that having information in their own language is more important than price. These stats  really show the importance of multilingual content and, when done right, multilingual PPC can be an extremely effective way for new customers to find you online.
Okay, I like the sound of multilingual PPC. What should I do now?
First things first – is there a market for you?
Before you embark on a planning your international paid search campaign, you should do some market research to figure out if there's a market for what you're offering. It's no use investing time and money in a campaign that's not going to receive any interest from the audience you're trying to reach! If you're in the early stages of planning, basic keyword research would give you enough of indication of any interest in your sector. But you may need to find someone to translate the keywords you're trying to target so you can get more accurate data.
Understand the local market and be ready to adapt
Here's what you need to know when researching the country you're trying to target:
● It all starts with getting to know the market and audience and what makes people respond positively to paid search ads. Adapting images of people, colours and text can trigger an emotional response that would make your paid search campaigns more effective.
● Another element to consider is the use of search engines. When you think of search engines and PPC you may instantly think of Google and Google Ads. But, for a successful multilingual campaign, bear in mind that not all countries use Google as much as the UK. One of the most used search engines in China, for example, is Baidu – whereas Yandex is popular in Russia.
● You should also think about which social media platforms are used most by your target audience. Similarly to search engines, the use of social media platforms varies from country to country. For example in Russia, VK (Vkontakte) is bigger than Facebook.
● It's important to consider that while your product or service might be a hit in the UK, that might not be the case in different country. Tastes could be different, and things which Brits love are not always liked abroad. Also, adapting your USPs is not to be ignored. If, for example, one of your USPs is that you offer free delivery – but this is the norm in the country your PPC campaign is going to run in – it's not going to entice potential customers to click on your ad. At best, you've missed out on a chance to show your more relevant USPs to new customers – at worst, your business could just end up looking silly.
Here's what else your marketing team will need to consider when planning your international expansion:
Research keywords
To make the most out of your multilingual PPC campaign, you need to know how people search for your type of products or services. Bear in mind that direct translation of English keywords will not suffice! It's likely that there will be some similarity between the English keywords and phrases and those of the new market, but it'll be best to involve a translation agency in the process.
It's a good practice to start wide and then narrow down the variety of keywords and phrases until you find the most effective ones that drive conversions. Here are a few of the various keywords you could consider using:
● Brand specific: keywords that specifically include the name of your brand. Have a look at our recent blog for more information about translating your brand name.
● Broad: keywords or phrases that reach the widest audience but are not specific.
● Broad (modified): slightly modified versions of the broad keywords.
● Exact: users will only see your ad if they type in the exact keyword phrase.
● Long-tail: keywords or phrases that are longer, specific and unique phrases.
Have a look at our '5 of the biggest multilingual SEO myths debunked' blog post if you want to learn more about search engine marketing (SEM). Or, if you'd like to find out more about keyword research for multilingual PPC campaigns, please get in touch to talk to one of our SEM specialists.
Create high-quality copy
Paid search is usually the first touchpoint a customer has with your company, so the first impression is important. People can spot bad copy easily. Especially if it's been poorly translated by Google Translate. It could even give your customers the impression that you haven't put in the time and effort to localise your content properly for them.
To engage customers effectively and present yourself as a trustworthy brand, your copy needs to be transcreated to a high standard. Bear in mind that each line of copy in the PPC ads must be rewritten to take into account the character limits, as some languages – like German – can expand by up to 20%.
Think about seasonality
In the planning stages of your campaign, consider any national holidays or festivals in the countries your PPC campaign will be running in. Not only can it be useful to tailor your copy to these events, but it can also mean you're forewarned of any potentially quieter times of year for your product or service. Being aware of when different seasons occur in your target country is also pretty important, as this can influence the buying behaviour of your audience.
Use localisation
Using localisation means you ensure any regional issues such as colloquialisms and abbreviations are taken into account. What works well in one language or region may, when directly translated, not work well in another. Failure to address this could reduce the success of your multilingual PPC campaign.
Using a company to translate and localise your ad copy and keywords can save you a great deal of time and money by making sure your translations are up to scratch from the get-go – especially if you are targeting more than one country. Just using Google Translate to translate your content could seriously scupper your chances of a successful campaign, so bear this in mind!
Do a test run
It's a good idea to start with a smaller, test budget for multilingual PPC marketing. You can then increase your investment in this potentially lucrative marketing method at a later date, once you are happy that your campaigns achieving the results you want.
A multilingual paid search campaign is also a good way to test the water and see if it would be viable to take your business abroad. Through analysis of the response – clicks and CTR (click-through rates) –  you can understand whether there is enough potential interest in what you're offering to justify the expense of expanding into a particular part of the world. There's no point in translating your website into Portuguese, for example, if the Portuguese people would have absolutely no interest in your product or service. PPC can be a useful way to gauge this and stop a potentially costly mistake.
Hire a professional agency
As we've mentioned previously, hiring a professional translation agency could make your PPC campaign much more effective. You can be sure that you won't end up wasting time and money on PPC translations and keywords that are never going to engage your target audience or, worse, alienate them altogether.
Have a look at our blog for advice and guidance on how to make sure you choose a translation agency that's right for you.
If you'd like to discuss how multilingual PPC would work for your business,please get in touch with us – we'd love to hear from you.