GE Healthcare
GE Healthcare is a worldwide provider of medical technologies and services, distributing imaging equipment, information technology, surgical tools and X-ray systems through its six primary business units. GE Medical Systems UK, is actively involved in the medical community, providing not only innovative healthcare solutions but also symposiums, clinical training and repairs. Based in Buckinghamshire, it serves 130 countries globally.
Medical technology translation expertise provided by Brightlines
Brightlines has enjoyed over a decade of working with GE Healthcare, taking care of its brand and global reputation, producing and translating brochures and sales material for medical professionals the world over. Medical science requires complete accuracy and clarity, which is why GE Healthcare chose Brightlines to handle the branding side of its operation – Brightlines employs some of the best translators in the world, specialists in the field of science and medicine. Our employees include important figures in the scientific community who are involved with the writing and publication of groundbreaking scientific documents, as well as those who specialise in medical documentation.
Brightlines has helped GE Healthcare reach hundreds of millions more customers by translating its medical sales and marketing collateral for the EMEA markets. As well as translating the copy, Brightlines also takes care of all multilingual artwork and production of the marketing collateral – be that for print or digital publication. This in-depth expertise and flexibility makes us the first choice for some of the world's leading brands, GE Healthcare included.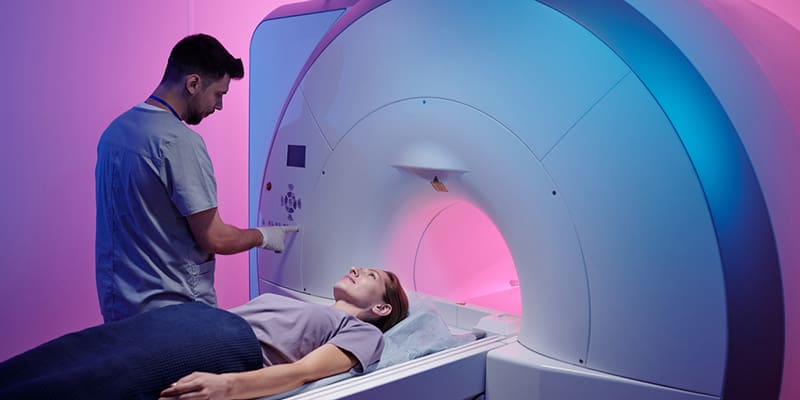 Young doctor pushing button on panel to start mri scan procedure while female patient lying on long table
Get in touch
If you're looking for a partner to take the pain out of translation, get in touch with the Brightlines team.