"Brightlines provides a great service and prompt delivery. Recommended!"
International search engine marketing for hundreds of Mattel products
Mattel is the world's leading marketing, design, and manufacturing company of both toys and family products. The products and brands it produces include Fisher-Price, Barbie dolls, Monster High dolls, Hot Wheels and Matchbox toys, Masters of the Universe, American Girl dolls, board games, and WWE Toys.
Mattel sells 1000s of its toy products online through the eCommerce giant Amazon and is optimising its Amazon search throughout Europe. Mattel needed a translation agency with industrial strength multilingual SEO knowledge to maximise its eCommerce sales potential.
Search is the primary way that customers use to locate Mattel products on Amazon. Every product requires its listing to be thoughtfully and concisely optimised for search. This is quite an art in English, let alone in multiple languages, which is why Mattel are now optimising this search across Europe with Brightlines Translation, the experts in multilingual SEO.
If you are in eCommerce, Amazon is far more important than Google, and a fundamentally different search engine, which requires a different kind of optimising than Google. Amazon has a very structured, rigid data requirement that necessitates accurate and complete product data that has been optimised to maximise conversion rates. Brightlines works within this structure and provides Mattel specialised multilingual SEO and transcreation to maximise search visibility and improve product conversion rates.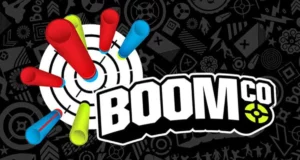 Mattel's international search potential optimised by Brightlines!

There are many factors involved in making eCommerce a success, optimising Amazon product listings for international markets is one of them. By engaging Brightlines to maximise this international eCommerce search potential Mattel is positioned to continue as a major player in this competitive market place.
Get in touch
If you're looking for a partner to take the pain out of translation, get in touch with the Brightlines team.